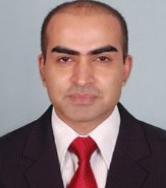 Kapil Thukral, founded the SalesMOJO.in in May 2015 with the sole objective of optimize the selling skills of inside sales professionals and key account managers by integrating modern, traditional and social selling tools.
Kapil is a member of American Association of Inside Sales Professional and have worked with market leaders like Dell, Canon, Stovekraft and Reliance Communication at different roles and capacities. He brings more than a decade experience in the field of corporate sales, account management, sales enablement and training.
Kapil prefers open door policy and you can reach out to him at kapil@salesmojo.in
You can also connect with him on the LinkedIn by clicking here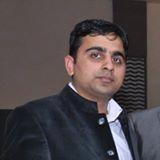 Lalit, is the founder of ORBIT Techno Solutions and brings more than a decade sales experience on the table. He has worked with US, German and Indian multinational companies like Wago, Aplab and Trinity Touch and was a part of their leadership and managerial think tank.
In Addition to his own start-up, he is passionate about front line sales training and managing the North India for SalesMOJO.in.
What is in the Inside Sales Kit?
1) Cold Calling Script Templates
Script template for Gatekeeper

Script template for Directors

Script template for CXO Level

Script template for IT Managers

Script template for HR Managers

Script template for Sales Manager
2) Cold Emailing Templates
Template for Gatekeeper

Template for IT Managers

Template for HR Managers

Template for Sales Manager

Template for Directors

Template for CXO Level
3) List of Objections raised by the customer/ lead.
4) Modern answers to top most objections.
5) Answers to "How to find the right person?"
6) Answers to "How to pursue multiple decision makers?"
7) Best practices to find 3 times more qualified LEADS.
And Many More Answers to meet your quota...