Advanced LinkedIn Training
Build 2X Funnel in No Time and Have Prospects Find You
Sales professionals looking to build their funnel and find & reach prospects and Decision Makers

Startup founders, Entrepreneurs looking for more sales, branding and PR opportunities
Professionals looking to leverage their social network to find the right opportunity for Business Development or Job Search
Strategies to build a strong Personal Brand
How to Appeal to Multiple Audience on LinkedIn
How to create a Client-centric LinkedIn Profile
Strategies to build Multi-Level Relationships
How to find Trigger events to find warm leads
Bonus- Email Optimization Framework (Effective Messaging Techniques)
Bonus- Calling Optimization Framework (Effective Calling Techniques)
How to build insights to start digital online conversations with Decision Makers
LinkedIn and Google SEO Algorithm
LinkedIn search algorithm
Case studies on turning each cold and warm contact into a business opportunity
Persona Based Messaging
Traditional sales methods like Cold calling and Cold emailing are no longer effective today.
In today's digital age one needs a quick channel to generate more leads and prospects and to pursue their existing accounts for recurring business.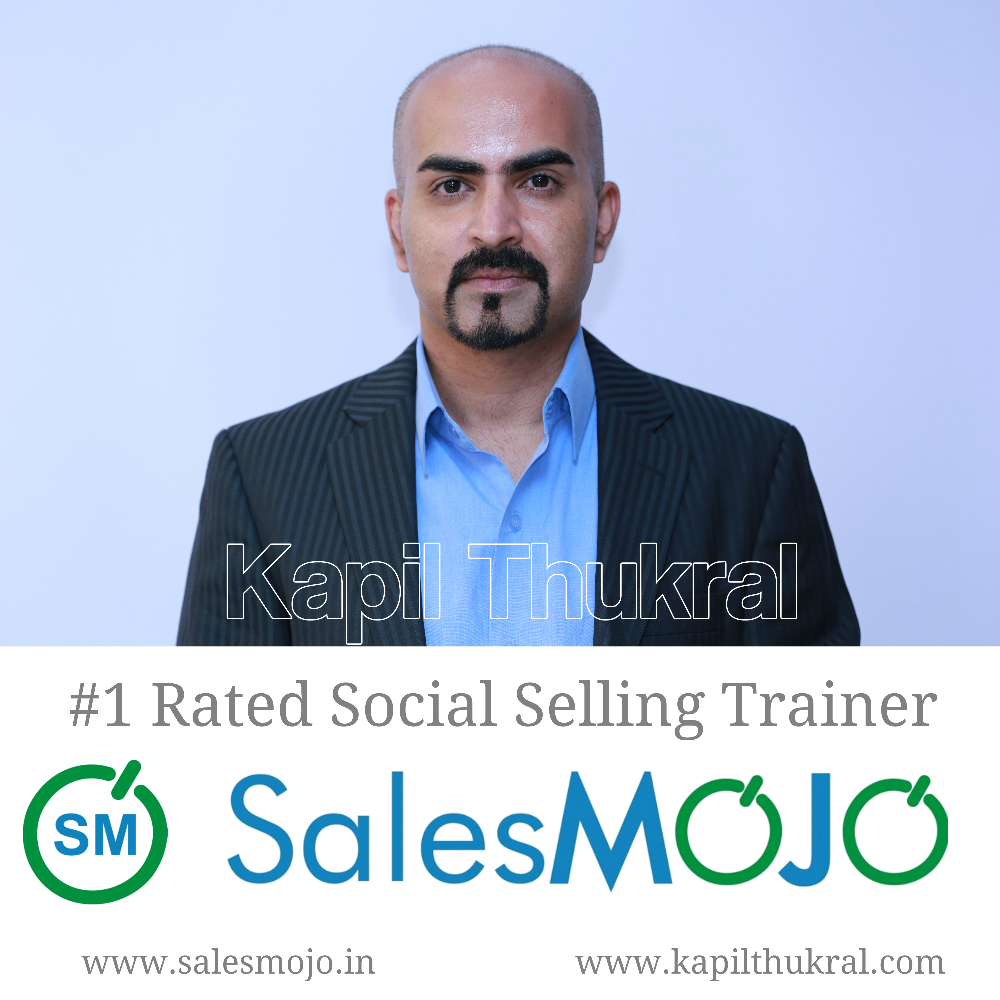 Kapil Thukral is Social Selling Practitioner who has leveraged LinkedIn to put his business on auto-pilot with a steady flow of inbound leads, where qualified prospects are approaching him. And now he is sharing his strategies which helped him to rank on a very first page of google and on top of LinkedIn search index along with how he has built his funnel by making a strong personal brand on LinkedIn.
Kapil's clients include some of the largest telcos, office automation and startups.
Click here to visit Kapil's LinkedIn Profile and see what professionals are saying under his recommendation section
For LinkedIn Training
Contact Kapil +91 9686522932