Inside Sales Skills OptimizationTraining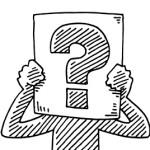 "Most of the time when I make a first call to a prospect I hear 'Send me some information.' or 'I don't have time to talk right now.' Or 'We are already working with someone.' I'm not sure how to respond. I think it would be easier to get a conversation if I was there."
"I've been told how important it is to establish rapport with my customers and I believe it. But that's a lot easier to do when you're face to face. How do you establish rapport when you can't make eye contact?"
"I always get bad leads and find it difficult to convert them in to the business."
"Voice mails, Emails, Cold Calls . . . how many, how often and when should I make?"
These are just some of the kinds of questions we've heard from the Inside Sales Reps and to counter these SalesMOJO has created an inside sales training module for USA, UK and Indian market (where most of the outsourcing business is happening for USA/ UK). The module will not only maximizes your ability to meet the needs of your existing customers, but paves the way to powerfully and profitably engage new prospects.
Highlights of the module
Inside Sales assessment




Master the Inside Sales Language

How to make a good first telephonic impression




Real time Polls, Pitching, Video Recorded Role Plays

Cold Calling Vs Cold Emailing Vs Social Selling, which one to use and when to use


Mastering the

Objection handling Matrix

Pursue multiple contacts




Workbook exercise on negotiation on multiple sales elements

Importance of Authentic

Voice mails

Bonus- Active Listening Tips and Practices



Ring Ring Ring...
Gatekeeper: Hello, XYZ Systems
Inside Sales Rep: Yeah, This is Mark from ABC Works. Connect me with Harry..
Gatekeeper: Harry? Which department?
Inside Sales Rep: Harry is one of your VP.
Gatekeeper: OK. What this call regards to?
Inside Sales Rep: We are an IT company with 150+ developers, so far we have completed 90+ projects and received 3 awards for our work. I need to talk to Harry.
Gatekeeper: Is this a sales call?
Inside Sales Rep: No-no, We want to introduce our services to Harry and in this regards I want to fix a 30 minutes meeting/ appointment with him. Can you connect to him?
Gatekeeper: Harry is in a meeting, Can I forward your call to his Voice Mail?
Inside Sales Rep:Yes, Please...
Funnel Hygiene is an important sales parameter in any organization, and most CRMs are designed as per funnel stages.
As per the researchers and in our experience while working with multiple sales organizations, we have seen organizations failing as they under-looked and ignored the top of the funnel of the funnel stage.
Many of the deals and customers dropped out of your funnel at mid stage, and many of the deals put on hold at the bottom of the funnel, hitting the hygiene factor of forecasting, because of one simple ignored stage that is Top of the funnel.
If the top of the funnel challenges and questions have been answered at the beginning of the sales cycle, then rest of the funnel stages and hygiene factor will be taken care in a much better way. But it is unfortunate, as many of the organizations filling their top of the funnel with garbage leads rather than qualified leads. If you fill top of the funnel with garbage, then you will get the garbage at the bottom of the funnel in the form of low margins, longer sales cycle, multiple final negotiation rounds, deals on hold and customer is back to status-quo, etc.
If this is your unspoken challenge, then contact us on priority(Click here), because making top of the funnel hygiene your priority, will fix multiple issues and challenges you are facing during the sales cycle. We at SalesMOJO fixes this one challenge very effectively and efficiently.Click here to Contact Us #InsideSalesTraining #LeadGenerationTraining